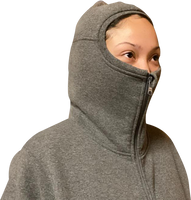 OUR STORY
Coaching basketball over 22 years, we have bought or been given a multitude of hoodies.
SHOP NOW
They cannot keep you warm and your neck is always exposed to the wind and cold. The strings are worthless.
Pockets don't keep your hands warm or protect your valuables.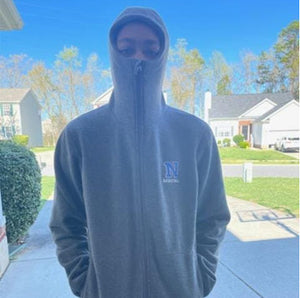 theperfecthoodie is your trusted companion designed to keep up with your lifestyle.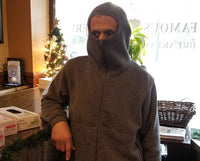 After our season ended in March 2020 the journey began. Working with Robyn Dick's Patterns, Greensboro, NC, American Fabrics International, Greensboro, NC, South Fork, Maiden, NC, Graphic Ragz, Stone Mountain GA, AGH Trimsourse, NYC and utilizing our resources at Tops Fitness Management, Davidson, NC, theperfecthoodie was proudly created in the USA during a 100-year pandemic. We hope you love it as much as we do.
View More About
TESTIMONIALS
" I love the perfect hoodie! So comfy cozy I want to wear it all the time. "
- Dr Maloof, CA
" Modoc loves to snuggle with theperfecthoodie 'n me. love em both. "
- Sarah, Las Vegas
" Ready for a night out. No purse necessary. theperfecthoodie holds and protects everything, lol, even a bottle of water. Can any other say that, not today. "
- Skylar, NC
" Season's over, let's get ready for the next with my new love, theperfecthoodie. Thanks, this babe delivers. "
- Mintz, NC
" Everytime I leave the house I grab theperfecthoodie. It is so comfortable, fits like a dream and is my carry all ❤ love it. Thank you @perfect_hoodie and proud you make it in the USA. "
- Sarah, Las Vegas
" First class subtlety elegant presentation for our team, wow! We love theperfecthoodie USA and, it always is a conversation icebreaker. Thank you @perfect_hoodie and @CoachRitchy. "
- Guardian Exteriors
" Wow! What is that with theperfecthoodie? Could it be.. yess! Coming soon, theperfectjogger for theperfecthoodie. Nice. Thank you @perfect_hoodie @NorthMeckBall. "
- N Basketball
" Practice is over. Time to chill with my new babe @perfect_hoodie Thank you @CoachRitchy @NorthMeckBall. "
- Isaiah, NC